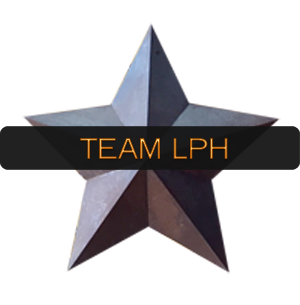 The clients at Larson Performance Horses know that hard work & commitment are the key to success in the show pen. The vision of excellence set by Kip & Michael is a big part of their success.
Team LPH has become a lot like a big family; training together, showing together and travelling together. Each member of the team may step in as cheer leader, confidant or pattern practice partner as situations demand it. Whether it's getting through show nerves, practicing fundamentals or a difficult pattern, everyone seems to be able to provide what is needed in that moment to encourage each other. Disciplined goal setting & work ethic is at the core of Team LPH's success.
Even as often as Team LPH competes against each other, they learn from each other how to capitalize their strengths and build up their weaknesses. These amazing teammates come together every show season to bring home World Champion & Reserve World Champion titles, Congress wins and numerous all around champions in both the American Quarter Horse Association and the American Paint Horse Association.
We hope you enjoy the gallery of Team LPH members.